Emma's Story
The mom behind CocoBaba.
After 20+ years in the beauty and fashion industry, and being a bit of a total product junkie, you'd think I'd seen it all. Until I was expecting, and becoming a mom. While I was glowing and growing and forming stretch marks in places I didn't even know were places, I couldn't find the skincare routine I needed and that every mother deserves—one that's safe, natural, unfussy, and actually works.
So, I went back to basics with an old family favorite—coconut oil. My mother used it for cooking, in our hair, and especially on our skin. My grandmother even waxed a wood table with it. So I thought, why not my belly?
The more my belly grew, the more I saw how well the coconut oil soothed and healed my skin. But what floored me were the results. I'm really prone to stretch marks, yet it got me through two pregnancies stretch-mark free. Unfortunately, that magic elixir came in a giant vat from the oil & vinegar aisle at the grocery store. As I dipped my entire forearm into yet another, I started to think, I bet I can do better.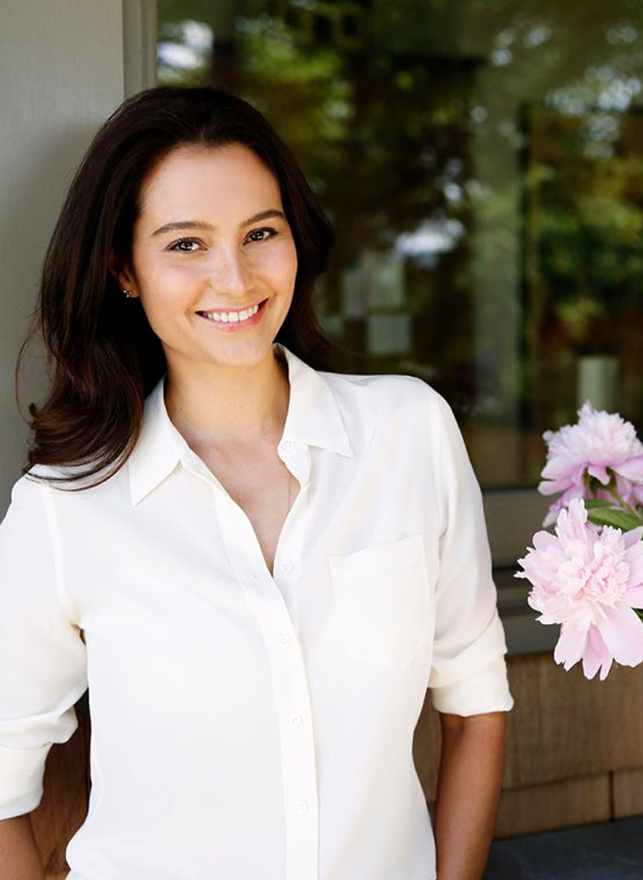 Over the next few years, I worked with sustainable suppliers and product experts who hold the highest cosmetic standards to develop the CocoBaba skincare line. Not only using the natural effectiveness of coconut oil, but without harmful ingredients, greasiness or complicated steps.
Today, CocoBaba's on bellies, boobs and bums around the world. Now we can all enjoy some much-needed, mama-worthy luxury.
After all, no one deserves mothering more than a mom.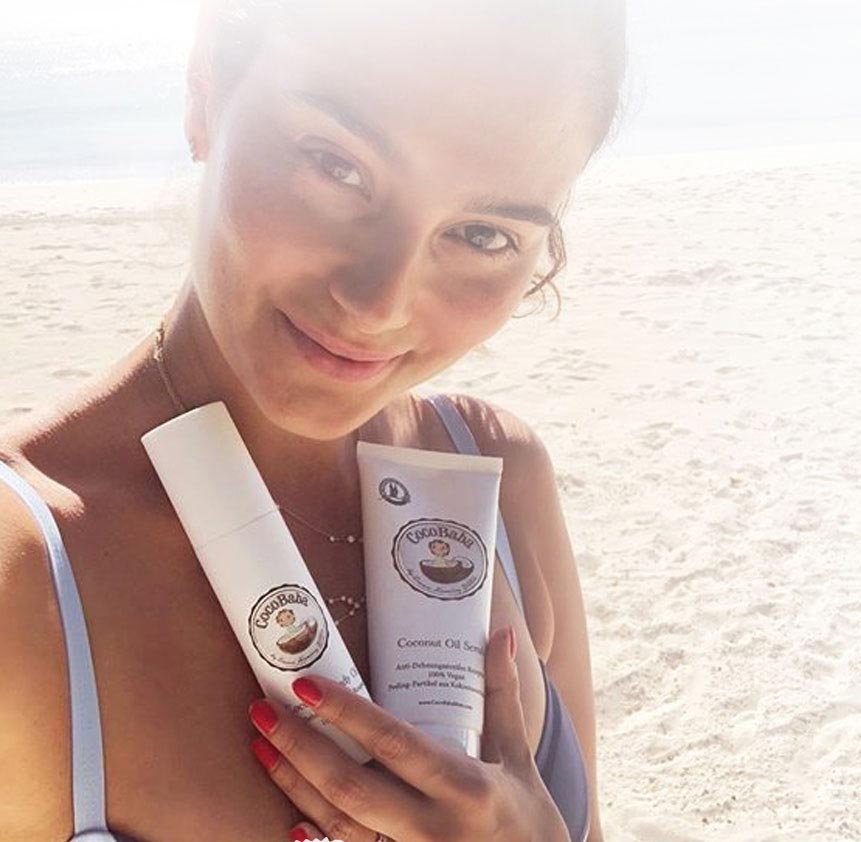 "Why couldn't we have it all? Why couldn't there be beauty products made with conscious ingredients that were unfussy and effective?"
Emma Heming Willis
Our Promise
From one mother to another
Becoming a mom is the most beautiful, exhausting, exhilarating and puffy experience we'll ever know. In all of that, it's hard to make time to be anything else.
I made CocoBaba so every mom can feel mothered.
And this is my promise.
Make effective products with safe and uncomplicated ingredients.
Make skin glow, and stretch marks a numero-uno priority.
Make a skincare routine simple enough to work with sleepless nights, doctor's appointments, bouts of crying, and four-minute showers.
Make time.
– Emma
Only the best ingredients
Coconut Oil
Coconut oil is a medium chain triglyceride with relatively small molecules that allows for optimal skin penetration, and also helps to prevent trans epidermal water loss. Coconut oil is rich in Vitamin E and essential fatty acids, both beneficial for skin soothing and repair.
Jojoba Oil
Structurally, Jojoba oil has been shown to help balance and regulate our oil production. Jojoba Oil is a natural emollient and provides a protective coating on the skin.
Chia Oil
Chia seed oil contains the highest concentration of omega fatty acids of any plant source, with 30% more cell-protecting antioxidants than blueberries, and is rich in essential minerals.
Apricot Oil
This fruit extract has a similar lipid content to that of our skin, and is therefore readily absorbed topically to nourish, soften and soothe dry, rough or even damaged skin.
Grapeseed Oil
Often used in massage and is shown to reduce the appearance of scar tissue, relieve itching and leaves skin feeling moisturized.
Sunflower Oil
Sunflower seed oil is rich in Omega-6 and vitamin E, and acts as an emollient, locking moisture in, and preventing trans epidermal water loss. Its high fatty acid content plays an important role in regulating and maintaining skin elasticity and moisture.
Sasha Inchi
Sasha Inchi oil is loaded with Omega-3, Omega-6, vitamin E and essential amino acid that supports healthy serotonin levels. Native to Peru, this superfood offers a high concentration of unsaturated fatty acids and is especially good for dry and inflamed skin.
Apple Seed Extract
Apple Seed Extract is loaded with antioxidants like vitamin C, polyphenols and catechins. Brightening and naturally exfoliating, Apple Seed Extract has been shown to actively reduce the appearance of stretch marks.
Coffee Extract
Coffea arabica seed oil is extracted by cold pressing green coffee beans and delivers a high concentration of essential fatty acids, sterols, and vitamin E. It is a potent antioxidant and improves the appearance of firmness, redness, inflammation and skin texture.